Convince Your Boss to Send You to MozCon 2020 (Plus Bonus Letter Template!)
Posted by cheryldraper
It's that time of year again. Professional development budgets are being distributed and you're daydreaming of Roger hugs and fist bumps. Well, this is a call to arms! It's time to get down to business and convince your boss that you HAVE to go to MozCon 2020.
You're already well acquainted with the benefits of MozCon. Maybe you're a MozCon alumnus. You may have lurked the hashtag once or twice for inside tips and you've likely followed the work of some of the speakers for a while. But how are you going to relay that to your boss in a way that sells? Don't worry, we've got a plan.
(And if you want to skip ahead to the letter template, here it is!)
Step #1 – Gather evidence
Alright, so just going in and saying "Rand Fishkin is brilliant and have you seen any of Britney Muller's Whiteboard Fridays lately?!" probably won't do the trick — we need some cold hard facts that you can present.
MozCon delivers actionable insights
It's easy to say that MozCon provides actionable insights, but how do you prove it? A quick scroll through our Facebook Group can prove to anyone that not only is MozCon a gathering of the greatest minds in search, but it also acts as an incubator and facilitator for SEO strategies.
If you can't get your boss on Facebook, just direct them to the blog post written by Croud: Four things I changed immediately after MozCon. Talk about actionable! A quick Google (or LinkedIn) search will return dozens of similar recaps. Gather a few of these to have in your toolbelt just in case.
Or, if you have the time, pick out some of the event tweets from previous years that relate most to your company. The MozCon hashtag (#MozCon) has plenty of tweets to choose from — things like research findings, workflows, and useful tools are all covered. Some of our favorites from last year are listed below.
Attendees are often given access to exclusive tools and betas by the speakers, and that is something you don't want to miss!
The networking is unbeatable
The potential knowledge gain doesn't end with keynote speeches. Many of our speakers stick around for the entire conference and host niche- and vertical-specific Birds of a Feather tables over lunch, in addition to attending the networking events. If you find yourself with questions about their strategies, you'll often have the ability to ask them directly.
But the speakers aren't the only folks worth networking with. We hand-select industry vendors to attend the conference and showcase their products. These vendors are also available for training and showcases throughout the entire conference.
Lastly, your peers! There's no better way to learn than from those who overcome the same obstacles as you. Opportunities for collaboration and peer-to-peer learning are often invaluable (especially those that happen over yummy snacks) and can lead to better workflows, new business, and even exciting partnerships.
Step #2 – Break down the costs
This is where the majority of the conversation will be focused, but fear not, Roger has already done most of the heavy lifting. So let's cut to the chase. The goal of MozCon isn't to make money — the goal is to break even and lift up our friends in search.
Top-of-the-line speakers
Every year we work with our speakers to bring cutting-edge content to the stage. You can be sure that the content you'll be exposed to will set you up for a year of success.
Videos for everyone
While your coworkers won't be able to enjoy Top Pot doughnuts or KuKuRuZa popcorn, they will be able to see all of the talks via professional video and audio. Your ticket to MozCon includes a professional video package which allows you (and your whole team) to watch every single talk post-conference, for free. (It's a $350 value for the videos alone!)
Good eats
MozCon doesn't do anything on-par. We strive to go above and beyond in everything we do, and the food options are no exception. MozCon works with local vendors to ensure there are tasty, sustainable meals for everyone, including those with special diets. From breakfast to lunch and all the snacks in-between, MozCon has you covered (and saves your T&E budget a few bucks, as well).
Swag
Not to brag, but our swag is pretty great. In addition to special MozCon memorabilia, you can look forward to other useful and fun items that vary from year to year. Previous gifts include "conference health" fanny packs (complete with Emergen-C!), moleskin notebooks, reusable water bottles, and phone chargers.
Discounts
This is probably the detail that'll make your boss's ears perk up. There are indeed discounts available for MozCon tickets! If you're buying now through January 31st 2020, Early Bird pricing is in effect, which saves you a cool $200 off regular ticket costs. If you've got a team interested in attending, we offer group discounts for parties of 5+ as well. And my final top-secret tip: if your company already subscribes to a Moz product, you can save even more —up to $700 off per regular-priced ticket if you snag Early Bird pricing, or $500 off after January 31st. That's a real chunk of change!
Step #3 – Be prepared to prove value
It's important to go into the conference with a plan to bring back value. It's easy to come to any conference and just enjoy the food and company (especially this one), but it's harder to take the information gained and implement change.
Make a plan
Before approaching your boss, make sure you have a plan on how you're going to show off all of the insights you gather at MozCon! Obviously, you'll be taking notes — whether it's to the tune of live tweets, bullet journals, or doodles, those notes are most valuable when they're backed up by action.
Putting it into action
Set expectations with your boss. "After each day, I'll select three takeaways and create a plan on how to execute them." Who could turn down nine potential business-changing strategies?!
And it really isn't that hard! Especially not with the content that you'll have access to. At the close of each day, we recommend you look back over your notes and do a brain-dump.
How did today's content relate to your business?
Which sessions resonated and would bring the most value to your team?
Which strategies can easily be executed?
Which would make the biggest impact?
After you identify those strategies, create a plan of action that will get you on track for implementing change.
(Fun fact — if you're traveling, this can actually be done on the plane ride home!)
Client briefs
If you have clients on retainer, ongoing training for employees is something those clients should appreciate — it ensures you're staying ahead of the game. Offer to not only debrief your in-house SEO team, but to also present to your clients. This sort of presentation is a value add that many clients don't get and can set your business apart.
These presentations can be short blurbs at the beginning of a regular meeting or a chance to gather up all of your clients and enjoy a bit of networking and education.
Still not enough?
Give the boss a taste of MozCon by having them check out some videos from years past to get a taste for the caliber of our speakers. And if you're wanting to break into the speaking circuit, you can also take your shot at securing a community speaker spot onstage. Most years, the call for community speakers opens up in early springtime — keep an eye on the Moz Blog for your chance to pitch!
Lastly, the reviews speak for themselves. MozCon is perfect for SEOs of any level and we even factor in time for you to get a little work done in-between sessions — Vaneese can tell you!
Our fingers are crossed!
Alright friend, now is your time to shine. We've equipped you with some super-persuasive tools and we'll be crossing our fingers that the boss gives you the "okay!" Be sure to grab the letter template and make your case the easy way:
If you can make it, we promise to spoil you to the tune of endless Starbucks coffee, tons of new friends, and an experience that will change your perspective on search. We hope to see your smiling face at MozCon 2020!
Sign up for The Moz Top 10, a semimonthly mailer updating you on the top ten hottest pieces of SEO news, tips, and rad links uncovered by the Moz team. Think of it as your exclusive digest of stuff you don't have time to hunt down but want to read!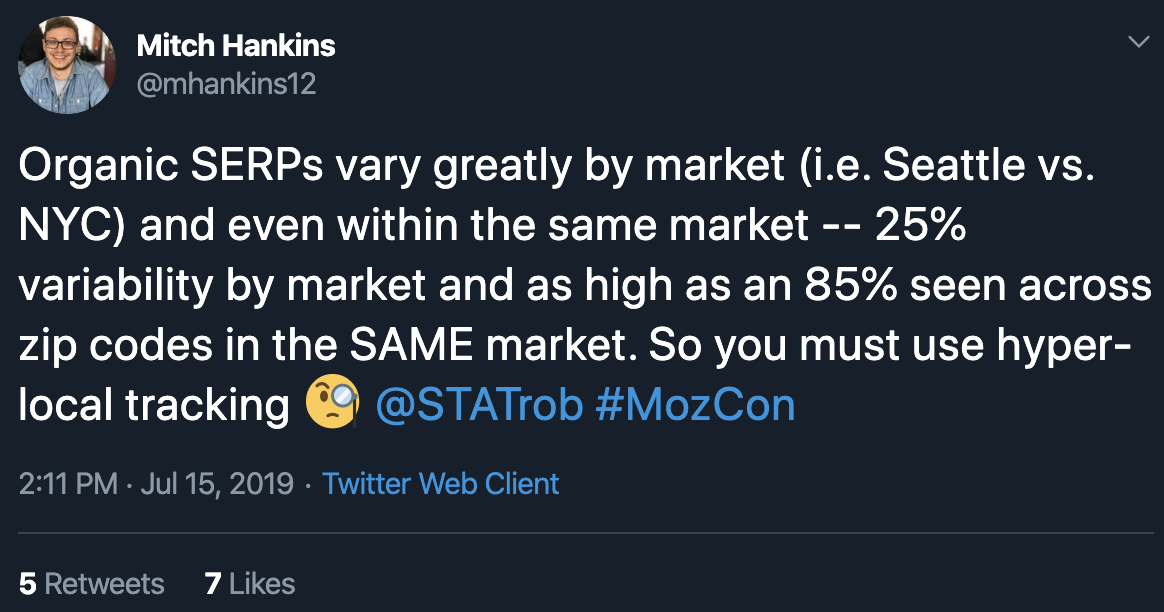 Convince Your Boss to Send You to MozCon 2020 (Plus Bonus Letter Template!)